Senator Higgins welcomes government commitment to a green recovery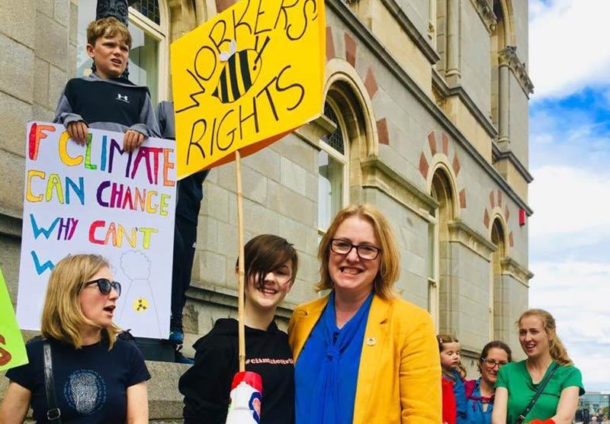 Senator Higgins welcomes Ireland's joining of EU countries calling for an alignment of EU corona virus response and Green New Deal. Over the course of the last week, Senator Higgins and other pressed the government to join with other EU countries in calling for this response. 
Speaking in response to the announcement Senator Alice-Mary Higgins said, "I'm really glad that the Government responded to pressure from me, Grace O'Sullivan and other politicians and activists in civil society for alignment between coronacrisis response and Green Deal in Irish response. The EU and the Irish government urgently needs to deliver a climate-proofed response to coronavirus crisis, aligned with the objectives of the Green New Deal & the Sustainable Development Goals." 
In the weeks and months ahead, the government must be held to account on this commitment and challenged on any policy which would undermine a climate safe-recovery. "The response to this crisis needs to make Ireland and the EU more resilent to the climate crisis. Many of the countries hardest hit by corona virus including Italy and Spain are among the 10 other EU countries recognising and demanding that any recovery is climate proofed and aligned with Green New Deal. There is no acceptable excuse for Ireland not to add our voice to this. We need sustainability, not austerity," concluded Senator Higgins.