Senator Alice-Mary Higgins calls on Government to support a TRIPS waiver for COVID-19 vaccines at crucial WTO meeting as daily death toll escalates in India and Brazil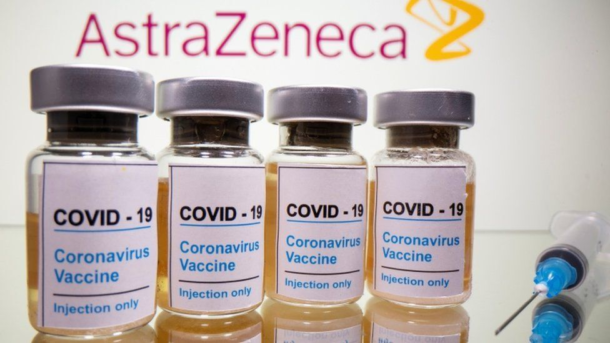 Independent Senator Alice-Mary Higgins has said "there is an urgent moral responsibility on the Irish Government to support a Trade and Intellectual Property Rules (TRIPS) waiver and publicly press the European Commission to vote in favour of that TRIPS waiver at the World Trade Organisation (WTO) meeting on April 30th".
A TRIPS waiver would allow for the sharing of the intellectual property for COVID-19 vaccines. The proposal has been supported by NGOs such as Oxfam and Médecins Sans Frontieres.
The temporary TRIPS waiver was proposed by the World Health Organisation (WHO) and over 50 countries. This proposal has previously been opposed by the European Commission and the United States but will be discussed again at the next WTO TRIPS council meeting on April 30th.
Senator Higgins spoke about this issue in the Seanad today and said: 
"Months ago, we heard the Head of the World Health Organisation warning us of the dangers of catastrophic moral failure.  The really crucial issue is the artificial scarcity of supply and the choice to limit the manufacture and supply of COVID-19 vaccines to ensure and to protect profits. The consequences of that choice is that around the world deaths are now escalating. Yesterday alone there were 2,000 deaths yesterday in Brazil, there were 2,000 deaths in India where just 1% of the population have been vaccinated. More people are dying and they are dying younger and the impacts are more severe."
Senator Higgins noted that a report from the Joint Committee on Foreign Affairs had supported a TRIPS waiver and highlighted that lack of equity will prolong the epidemic.
"When a huge portion of the world's population remain vulnerable to COVID-19, those are ideal grounds for the virus to develop new variants and it is a matter of time before those variants become vaccine resistant – we are not safe until we are all safe".
The Senator also emphasised the huge public investment in COVID-19 vaccines. "The AstraZeneca-Oxford vaccine received 97% public funding. Moderna received majority public funding. The Pfizer-BionTech received a half a billion from Germany alone. The public have invested in these vaccines and they must now be treated as a public good."
Senator Higgins noted that " we have talked about how proud we are of Dr Mike Ryan at the WHO, now we need to listen to the WHO and do everything they say we can do to tack this pandemic, including a TRIPS waiver."
Minister Troy, responding to Senator Higgins, initially spoke about the EUs preference for other measures including encouraging pharmaceutical companies to "voluntarily take the lead". However, he recognised that circumstances change and while recognising that was a position that could when pressed further he acknowledged that it is "morally right to ensure that, regardless of where people are in the world, they have access to vaccines." and confirmed that "The issue at hand is a competency of the EU but we have channels through which we can feed our concerns. As a Government, we need to do that. We need a fair and equitable distribution of vaccines across the world. The Government must stand up and ensure that happens."
Senator Higgins emphasised that "the test of the Irish Government in this will be whether they publicly call on the European Commission to support a TRIPS waiver in advance of the crucial meeting on April 30th and the decision made at that meeting. This is a collective crisis on human rights and health crisis and it needs a collective response. The world will be watching on April 30th".